April 2013 HONOLULU Magazine


 
--
The Ultimate Guide to Japanese Food  (pg. 72 )


The best izakayas, sushi, ramen, okazuyas, mochi and more.


 
Pet Pot-Purrr-Ri (pg. 62)


Services, splurges and curiosities for the modern four-legged friend - and other creatures. 


 
Weed Whacked (pg. 68)
Here's why pakalōlō wont become legal in Hawai'i this year,
and probably not next year, either. 
 
Our Royal Legacies (pg. 84)
The days of Hawai'i's ali'i are past, but many of the companies
and organizations they inspired are still going strong today.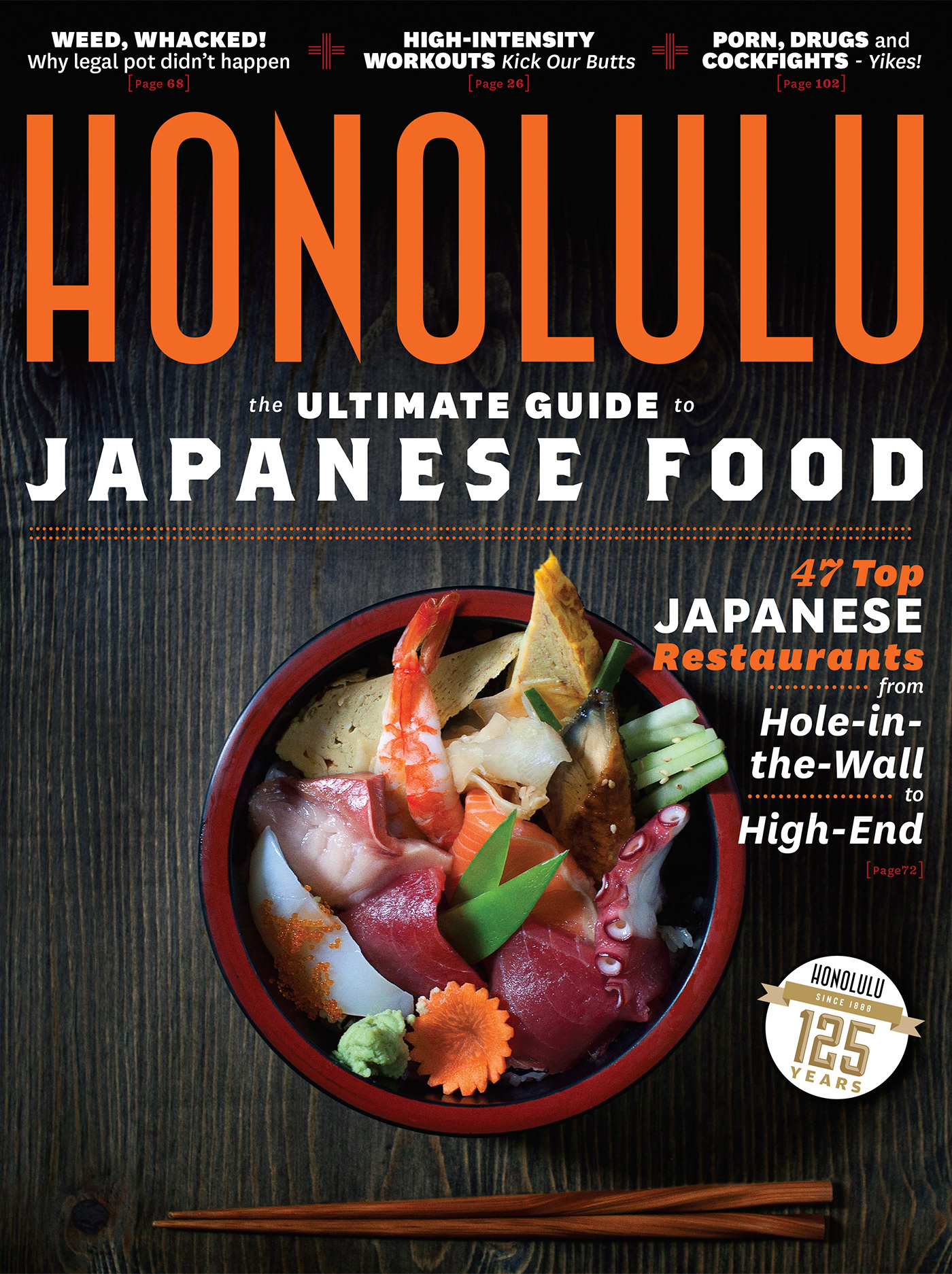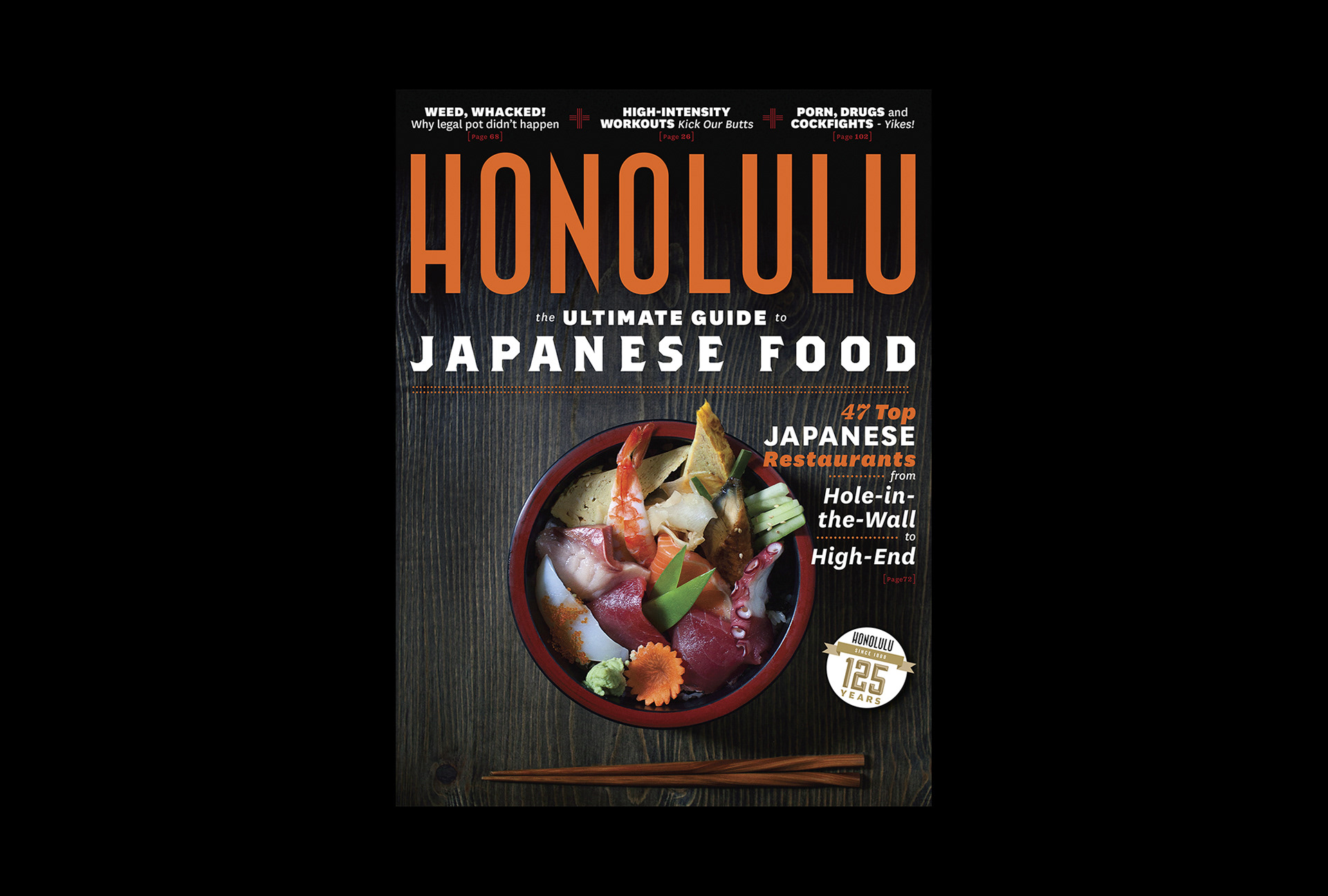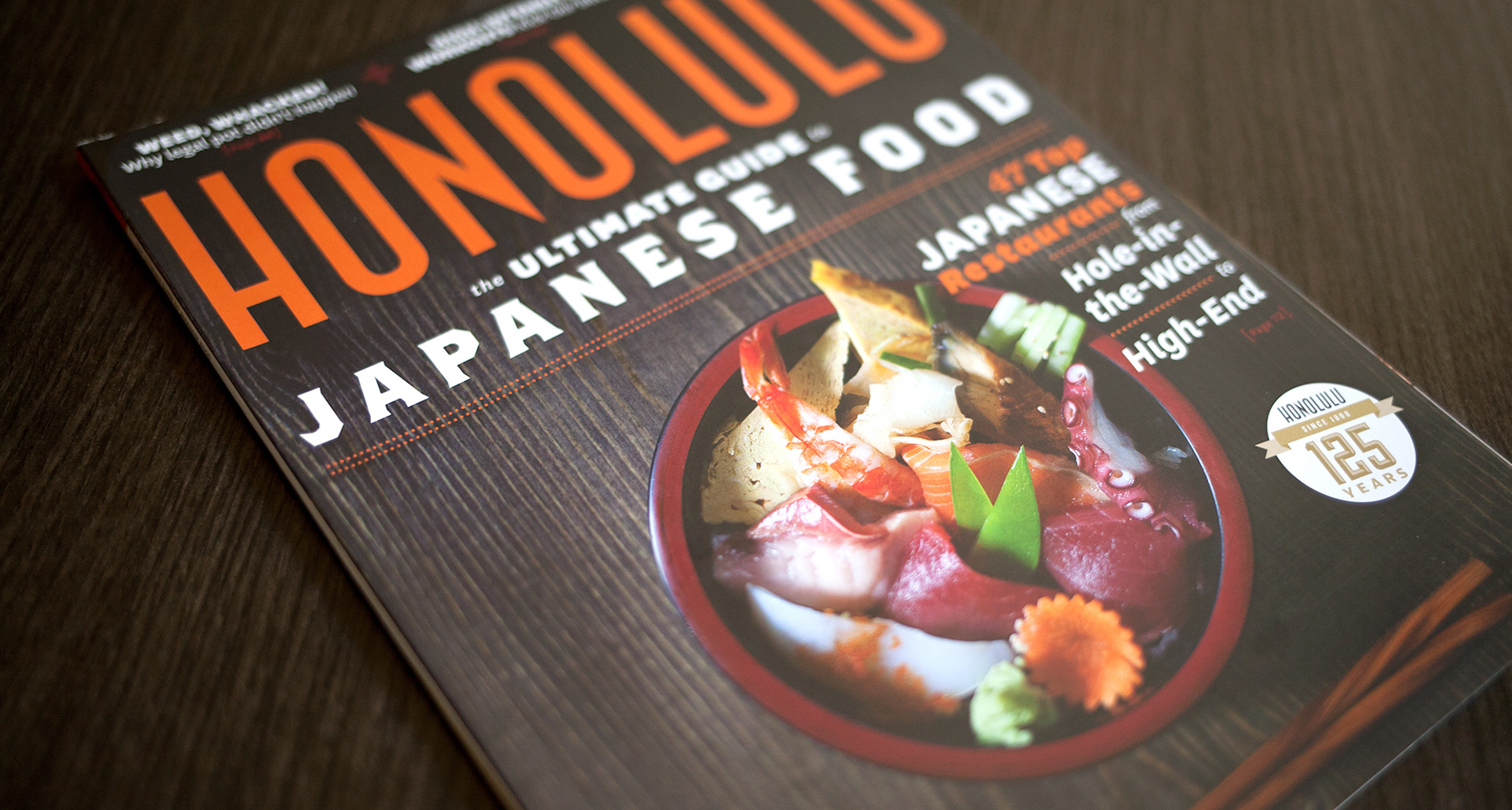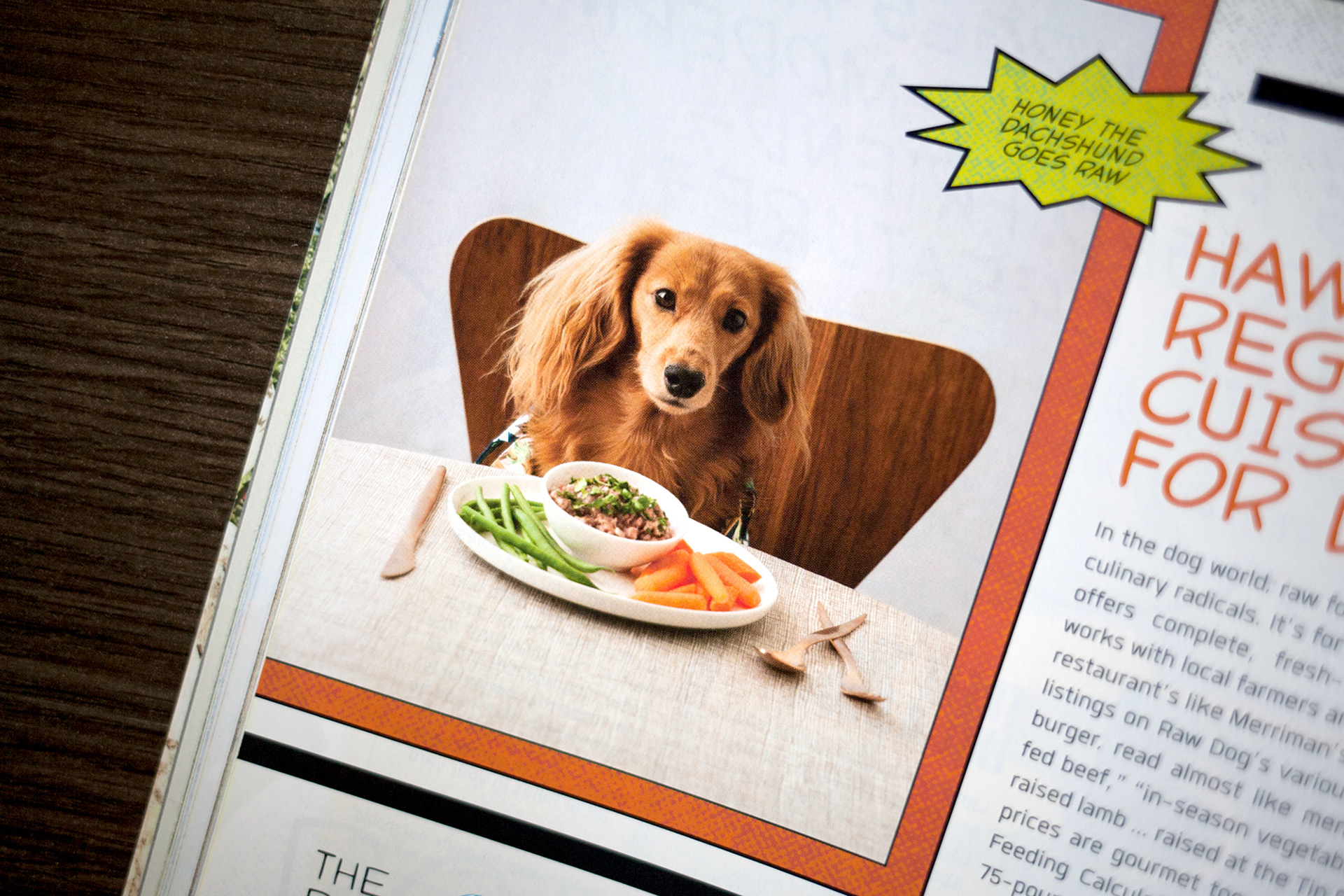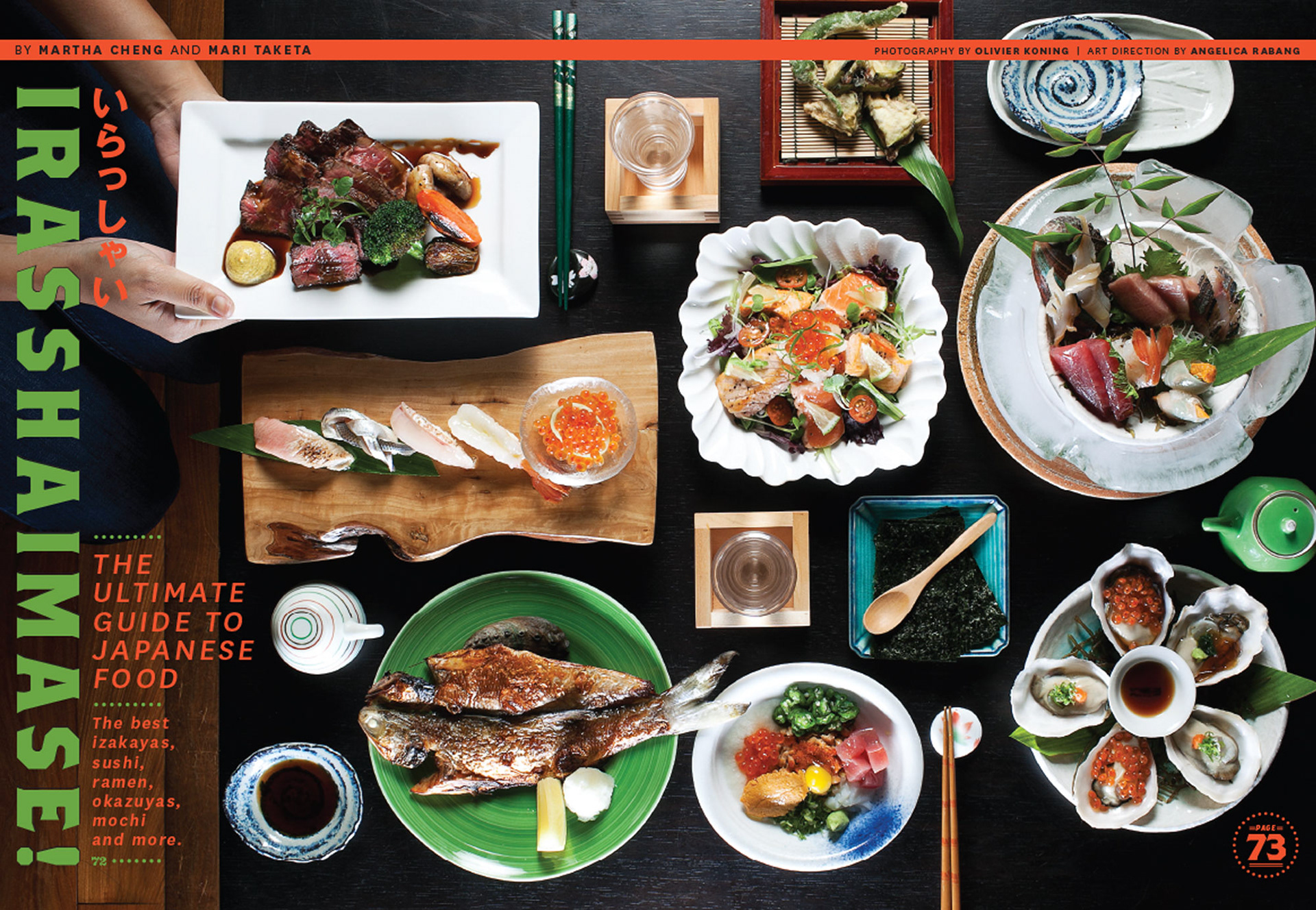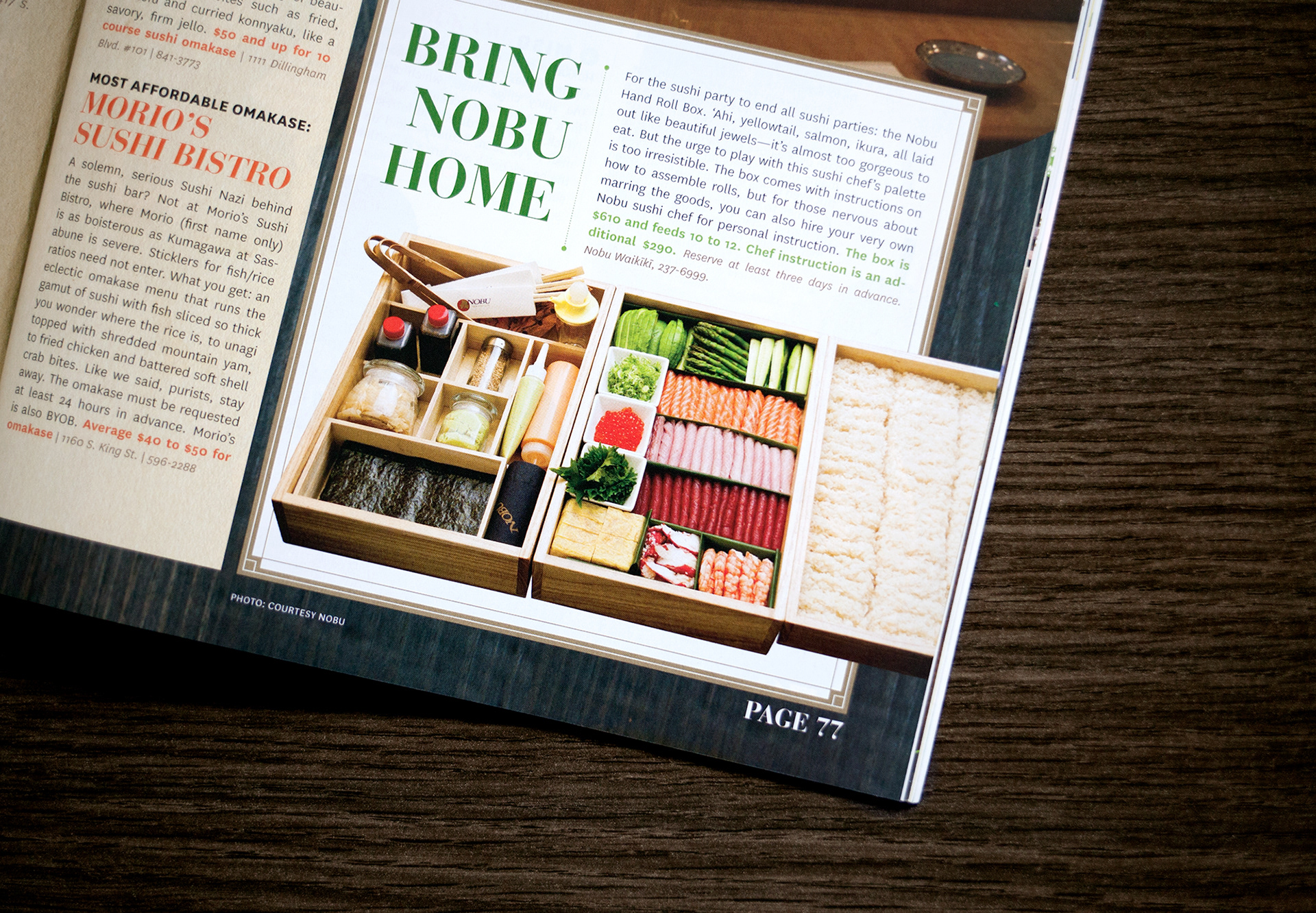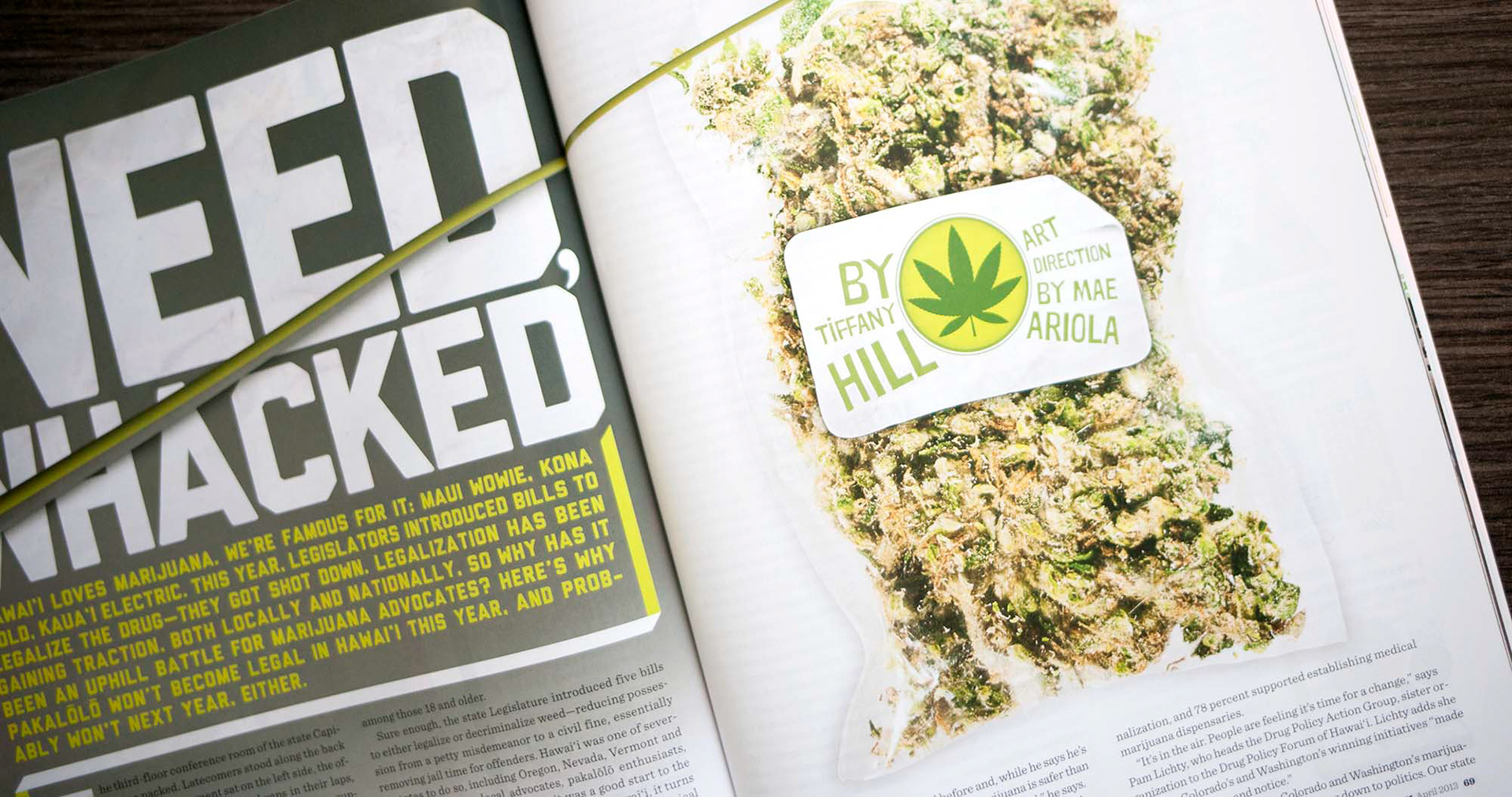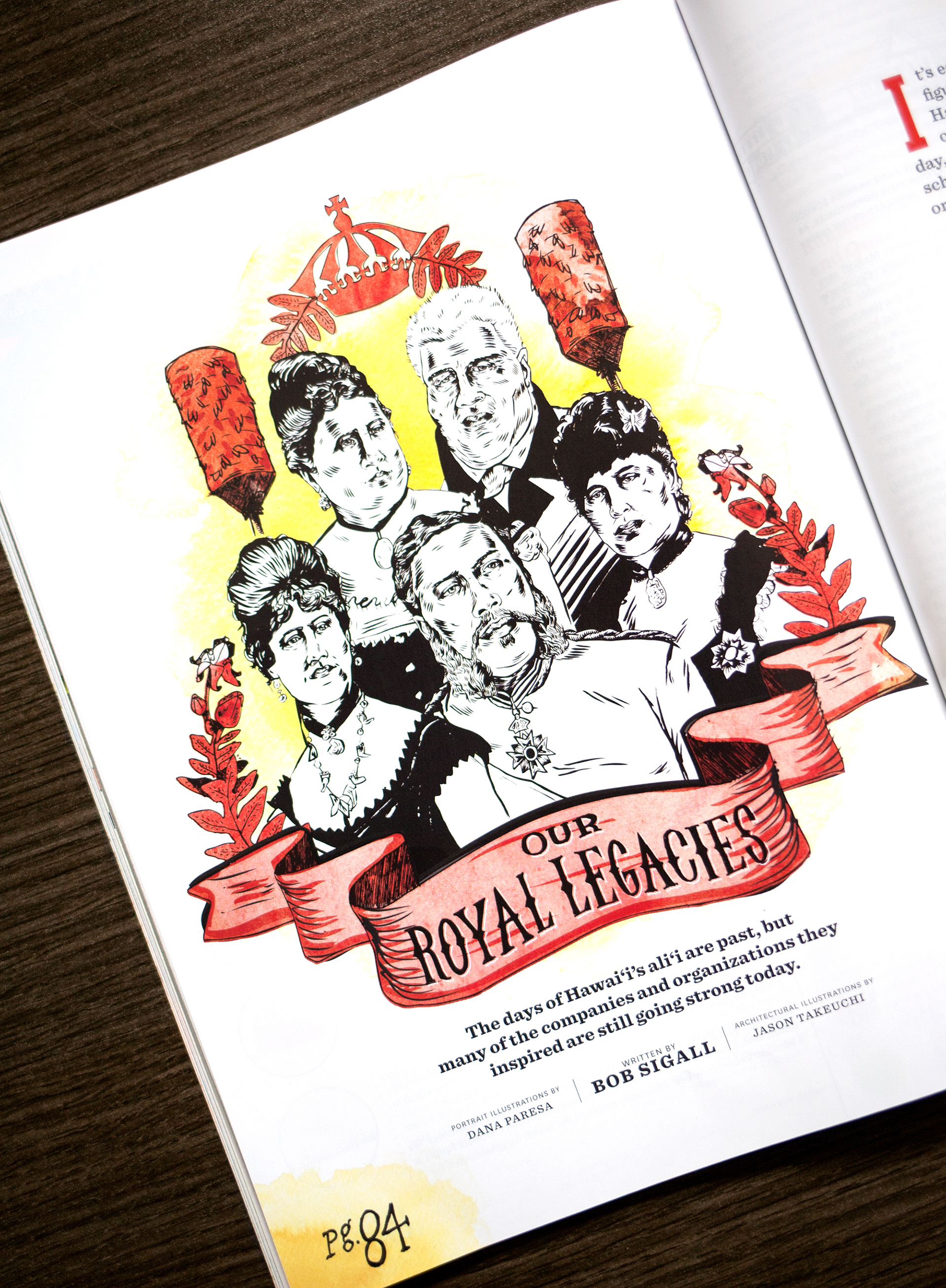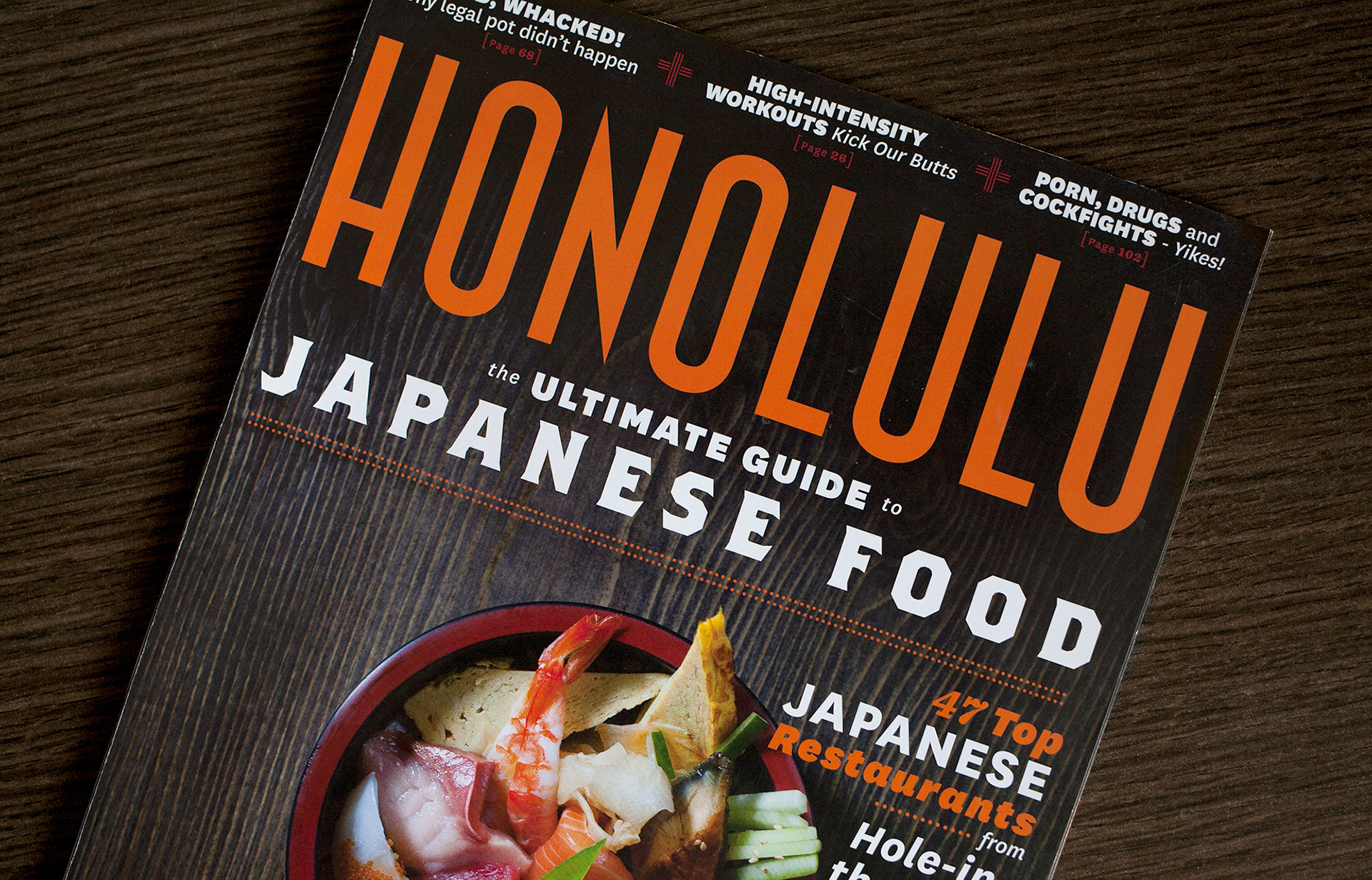 Design Director: Erik Ries
Associate Art Director: Angelica Rabang
Fashion Art Director: Tiffany Below